Full Custom | Hard Shell Pants
Regular price

Starting At

$450.00 USD
Sale price
Rating: 4.5 out of 5.0
Share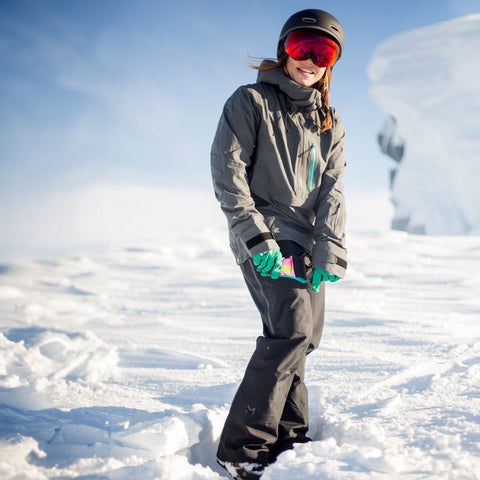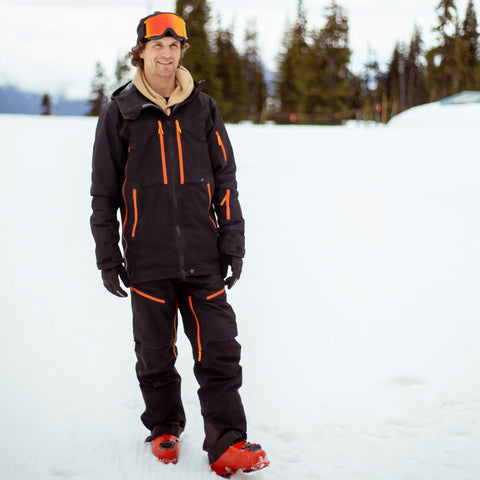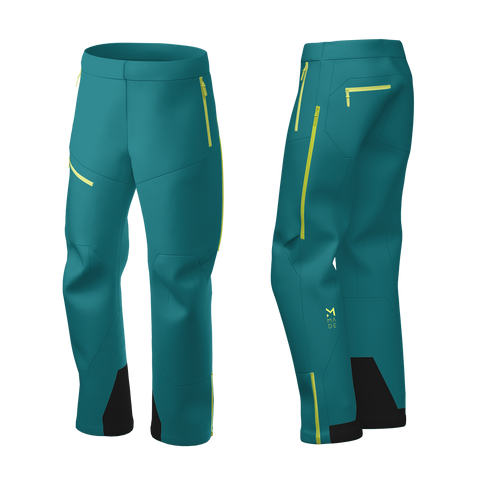 These pants are MADE TO ORDER to be a perfect fit and dialed with every detail you need. Current delivery timeline is around 6 weeks. So get your order in soon to ensure it arrives before the snow does.
The MADE hard shell ski and snowboard pants are waterproof, windproof, and breathable. They are super durable with a premium finish featuring welded seams, waterproof zippers, and a 3-layer waterproof fabric. But seriously, there's so much more to it than that.
As fully featured as you want - you can add any and all features your heart desires. Or keep it minimal and lightweight for your backcountry touring adventures.
These premium pants are made to measure with a guaranteed perfect fit and every detail is designed by you.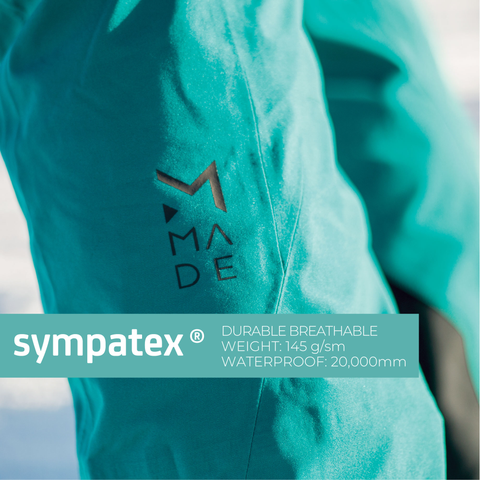 Premium hard shell material
SYMPATEX
At 145g/sm, Sympatex is a lightweight and durable solution for keeping you dry. Highly waterproof and windproof yet still breathable, this material is made from recycled sources giving you the perfect balance between sustainability and performance.
Lots of custom options
Pockets, vents, integrated belt, suspenders, reinforced instep, snow gaiter... we could go on. Customize yours and see what options make the most sense for you.
Pants are Awesome!
Super lightweight, fit me perfect, and are waterproof! What more could you ask for? Worked great in all conditions at Mt. Bachelor over the weekend. Rain, wet heavy snow, and sunshine. Great pants!
Great pants!
I love how customizable you could make these pants to suit your needs. I added the straps/suspenders which is great to keep the snow out. They fit right over my snowboard boots. I also added lots of pockets for pocket snacks, chapstick, my phone, etc.
New pants stoke!
I love my new MADE pants! Lightweight and fit to my exact needs. Having the option to customize the colors and zipper/pocket placement is amazing for me as I like to make things my own. 10/10 would recommend!
Tolle Jacke und Hose
Ich bin begeistert von der Qualität und Passform der Skijacke und der Skihose.
Great quality, tricky fit
Design quality is really great. I found the fit to be quite tight, but still functional. Would definitely recommend asking for a loose fit. I have a hard time fitting my phone in the pockets, with the location of the upper pocket right at the hip crease making it only work soft, small or flexible things. Really like the suspender option, but could work better with the y joint up higher as it kept coming off my shoulder. Fit feels a bit more female oriented with a high zipper fly, tight waistband, and flared out cuffs. Stays lightweight and moves well with me though, and great venting options though the fit fit feels much more free with vents open. Used them on some pretty wet days and waterproofing did is job in the sympatex fabric, though didn't get the chance to put them through monsoonal conditions.