This is a new idea. So let's break down the simple steps involved to get the best fitting and best performing gear you have ever worn.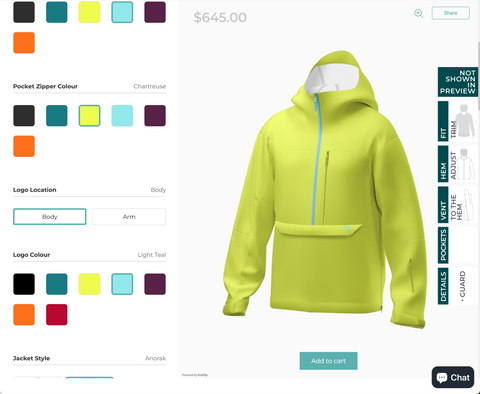 Step 1: DESIGN
Start with a simple product and add any and all the features and design elements you want. You choose the style, colours, and details that best fit your outdoor needs so you can get the most out of your time in the mountains.
Our whole system is designed around you. That's kind of the point.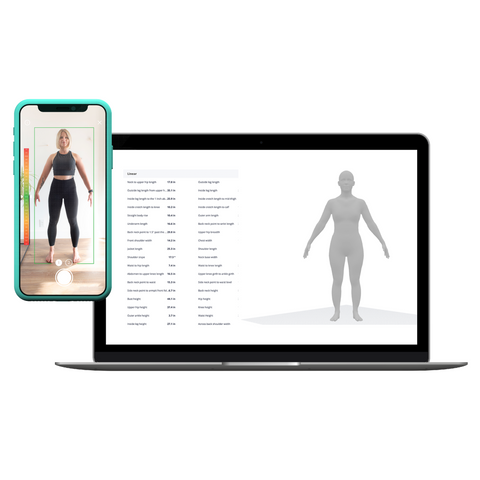 Step 2: SCAN
After you've placed your order you will get a link to our AI-based measurement tool. It only takes 2 minutes to get the perfect fit.
It starts with some basic information, then you take a front and side photo. Just make sure you are wearing tight clothing so the data will be as precise as possible. *Note: your photos are not saved or shared. No humans ever have access to these.
That's it. This quick process then records over 75 measurements of your body which are fed into our patterning software for your custom gear.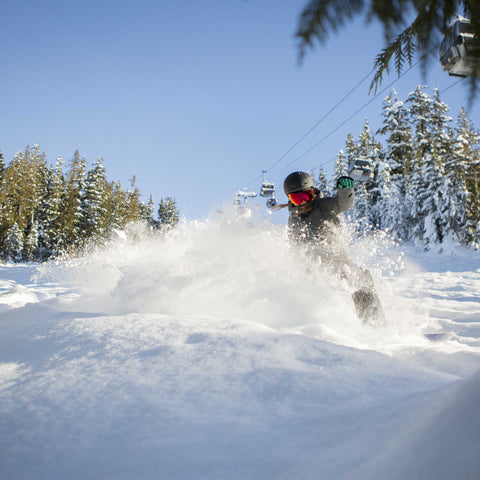 Step 3: SHRED
As soon as we get your order and measurements, we will get to work on your new gear. It will be produced in our factory and shipped directly to you when ready. We will keep you updated as the process moves along so you aren't left waiting in the dark.
Then get outside in your new custom gear. Tweaks and adjustments are on us - we won't stop until they're perfect.
Still have questions?
What if the fit isn't perfect?
MADE is a true Made-to-Measure experience. Every piece of apparel is hand-made under strict quality control to provide you with the perfect fit. Shop with confidence knowing every purchase is backed by the MADE Perfect Fit Guarantee. If your order does not fit or feel right, let us know and we'll fix it. We're here to help.
Can I get help designing my gear?
Absolutely! Book a virtual appointment with the MADE team at the link below. We can answer your custom apparel questions, help direct your measurements, and give product advice - all from home.
Just don't ask us about your weird rash... that's a whole different video chat service.
My apparel doesn't fit. What do I do next?
Start by booking an appointment with one of our design consultants or contacting our customer service team within 10 days of receiving your order to start a Fit Claim. Hang onto the tags from your new gear so we can check everything was made to the specifications you provided.
In your meeting with our team we will discuss your concerns and how best to address them. This may mean sending it to us or a partner facility for adjustments, using a local tailor or technical apparel expert, or something else entirely. Remember, we guarantee a perfect fit so we will figure out the best solution so you can be psyched with your new gear.