As avid outdoor users and inhabitants of this planet we want to take the best care of it we can. How do we create systems to be smart and responsible while still making new things?
Made-to-Order Manufacturing
Our radically different supply chain means we only make what we need. Traditional apparel seasonal turnover and the desire for fresh new things means left over materials and unsold goods make their way to the landfill every year. The general apparel industry is one of the world's largest polluters. We don't make gear that doesn't already have a home, and the gear we do make is going to be exactly what you want built to last a long time.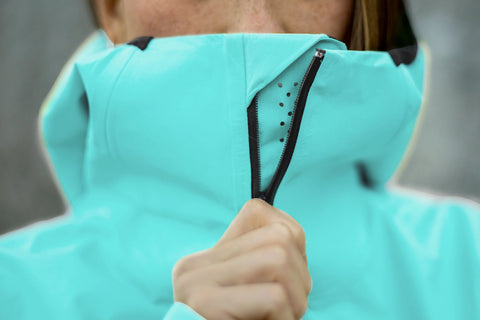 Responsible Materials Sourcing
We use materials in smart ways to reduce our overall impact. That includes recycled and recyclable materials like Sympatex as well as using A-grade dead stock of Polartec Neoshell that would otherwise be headed to the landfill.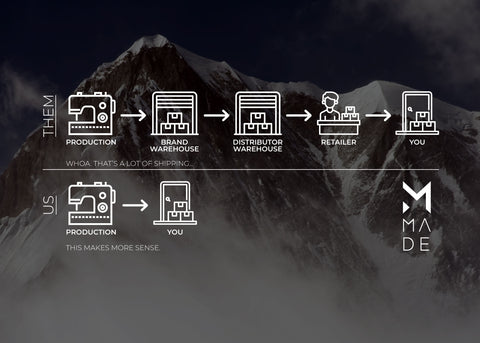 Direct Shipping
Every product we make will be shipped just once - directly to you. This not only cuts down on the emissions associated with the product, but we can also be creative with our packaging since your jacket isn't sitting on a shelf for months on end. Oh, and did we mention that shipping is free? We'll cover the costs, duties, etc. to get it wherever you may be.
People. Planet. Profit
In that order.
These are our priorities. It's how we make decisions, how we approach new ideas, and the standard to which we hold ourselves. We expect our customers to hold us to it, as well. Contact us if you have ideas on how we can do better.
Start Designing Yours