TIME TO GET MEASURED
Getting perfect body measurements has never been easier. You are only going to need 2 minutes. It starts with some basic information, then you take a front and side photo.
Here are a few tips to get the most precise measurements possible:
1. You need to do this in your underwear or the tightest clothing you have so the data will be as precise as possible.
*Note: your photos are not saved or shared. No humans ever have access to these so there is no need to feel embarrassed.
2. Take your photos in front of a simple background so the AI can clearly see you.
3. Stay inside the green box and if the tool suggests retaking a photo for any reason... do it! Your measurements are key in nailing the fit of your new gear.
To get started, open the link below in your Safari (iOS) or Chrome (Android) mobile browser to enjoy a safe body measuring experience.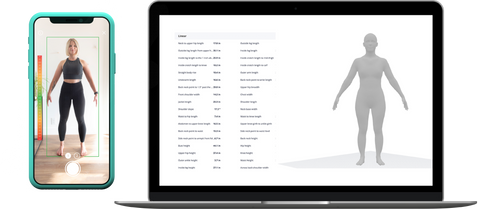 ADDITIONAL TIPS FOR PRECISE MEASUREMENTS
1. Wear fitted clothing: underwear is best here.
2. Take off all unnecessary items of clothing and accessories, such as hats, bracelets, and bags.
3. Long hair should be tied up or pulled back.
4. The pose should be natural with relaxed arms (don't squeeze your legs, put or hold your hands together, place hands in pockets, or stand stiff).
5. The distance between your feet should be 10 to 15 cm (4 to 6 inches).
6. The distance between you and the camera should be about 2 to 2.5m (6 to 8 ft). The camera center placement should be at the waist level of the person.
7. Make sure your photos are bright and clear—with the distinct contour of your body. Photos in the dark won't work.